Brooklyn Park Window Cleaning
Welcome to our website! We have been serving Brooklyn Park, MN since day one. Our services provide you with years of experience in window cleaning, gutter cleaning, and pressure washing for your home! There is something to be said clean home with dirty windows. It just doesn't look right. We can fix that for you! Let us make a difference in your beautiful house. We are based out of Maple Grove, MN and are in Brooklyn Park daily. You have probably seen us in your neighborhood working at yourneighbors. The owner Christian Laddusaw is at most jobs. If he's not, our
staff are just as particular with detail as he is. We are equipped to handle the very most basic window cleaning, and the most complicated homes and buildings with the highest windows 40' off the ground. We are a high end, high quality, affordable window cleaning company. Fully licensed, insured, and bonded for your protection.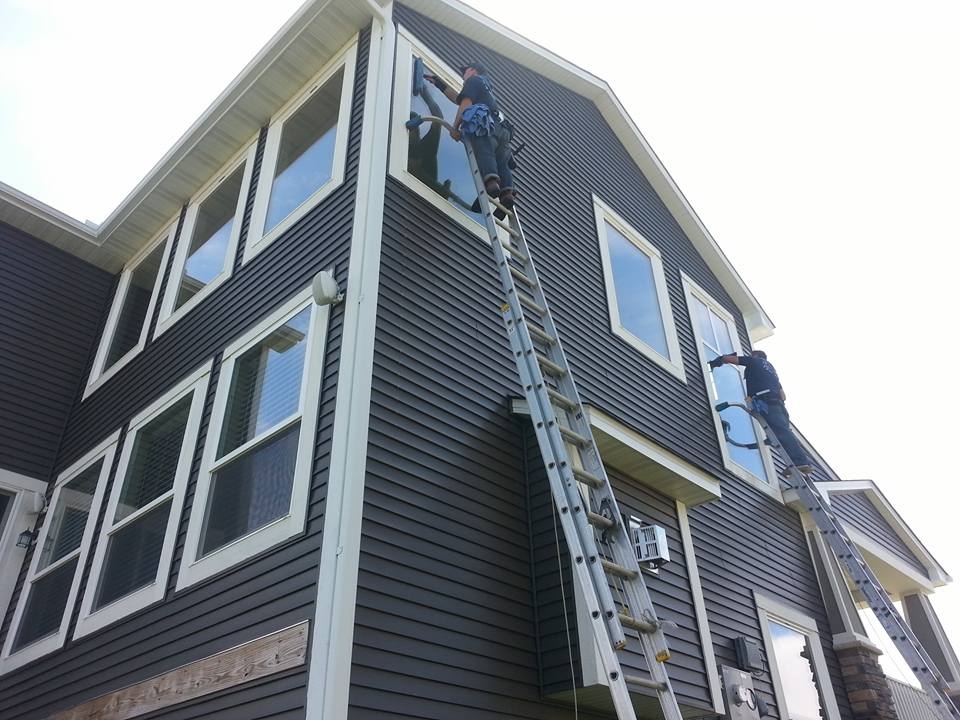 Our services include:
We can add the piece of mind that your dirty gutters won't lead to a wet basement. This is a pretty common problem that a lot of people neglect. We hand pick the debris from your gutters placing it in bags, never leaving a mess in your yard. We then flush out your gutters with water making sure they flow like brand new.
Check out our pressure washing page too. From pressure washing siding, to cleaning up sidewalks and decks, we are equiped with years of experience to help you out in Brooklyn Park. Give us a call for your free estimate! 612-723-7155
To get a rough idea of the cost involved please check out our pricing page or contact us for a free estimate.
Some Helpful links in the city of Brooklyn Park Minnesota: