Fridley Window Cleaning
Looking for a high end, high quality, yet affordable window cleaning compnay for your Fridley home? You've come to the right place. At A Perfect View Window Cleaning, we are not a quick in/out off to the next window washing job kind of company. We take out time with each and every window being sure we get everything off your glass. We properly clean your screens so the next time it rains, all the screen dirt doesn't end up on your glass right away. Windows so clean, you'll think they're open! Call for your free window cleaning estimate! 612-723-7155
Our services include:
We also clean gutters out. Have you noticed the debris in your gutters? Too high to reach? When your gutters are full of debris, and are not flowing correctly, this can cause water damage in your house. From the roof all the way down to your basement.
Pressure washing is another service we provide. We are the professionals when it come to pressure washing your siding, sidewalks, decks, and driveways! Nothing makes a house look more weathered than moldy looking exterior!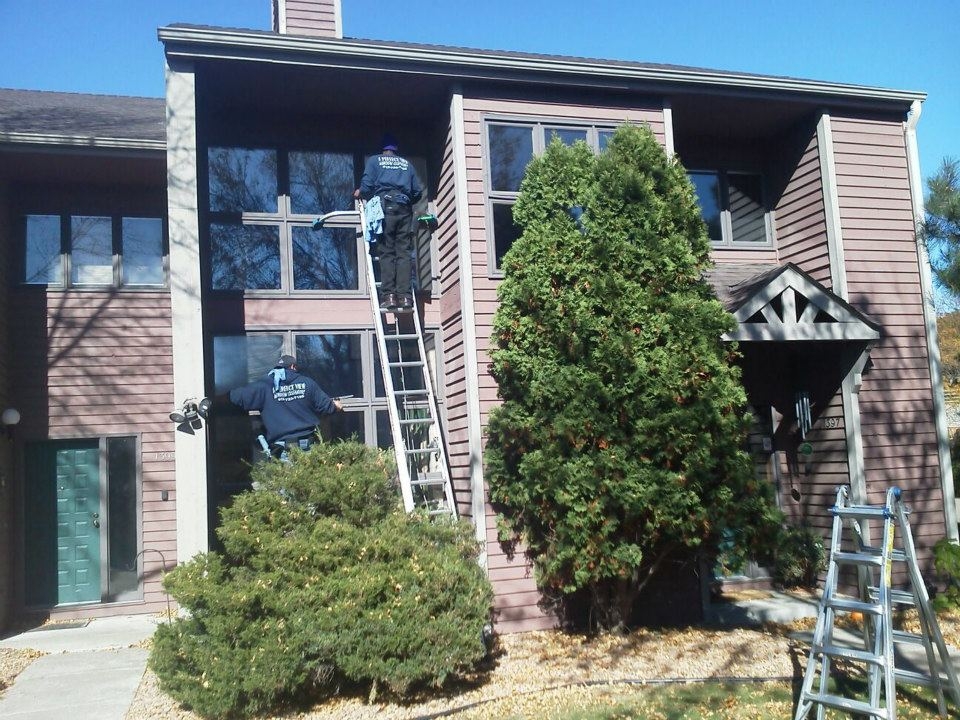 To get a rough idea of the cost involved please check out our pricing page or contact us for a free estimate.
Some Helpful links in the city of Fridley Minnesota: