Medina, Minnesota Window Cleaning
Having a family get together or party and embarrassed by your dirty windows? Dirty siding? Or maybe you have trees growing out of your gutters? A Perfect View Window Cleaning is your one stop shop for pressure washing, window cleaning, and gutter cleaning - basically all of your home's exterior cleaning needs! We can pressure wash any type of siding or deck and patio. We do all jobs in a timely, clean, professional fashion, and your home will be looking great in no time! Our window cleaning staff works side by side with Chris (the owner) to be sure every job has the high quality standards which has helped us gain our great reputation.
Our services include: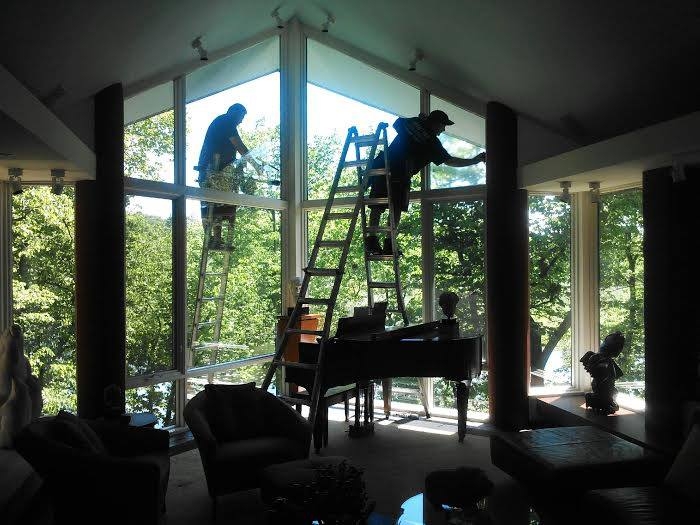 Our crew is in the Medina area on a pretty consistent basis. We have our shop in Corcoran. Either working, or passing through on the way to/from a job. More than likely we've been in your neighborhood for a gutter cleaning or window washing job! Another contributing factor to our growing loyal customer following, is that the owner, Chris Laddusaw, is at almost all jobs, working with the crew! All jobs are checked upon completion to make sure everything has been done according to Chris' VERY high standards. Call us for a free estimate! 612-723-7155
To get a rough idea of the cost involved please check out our pricing page or contact us for a free estimate.
Some Helpful links in the city of Medina Minnesota: