Plymouth Minnesota Window Washing
We service the beautiful city of Plymouth, MN on a daily basis. Whether you are looking for window cleaning, gutter cleaning, or pressure washing....Let us serve you. Our affordable, high end, high quality window cleaning service is unbeatable. You will not get a higher quality window cleaning. All members of our crew work with Chris (the owner) for years, learning everything there is in getting that perfect window cleaning. We are highly experienced leaving no streaks, smears, or smudges. We remove all dirt, mud grunge, bug marks, bird marks, sap, stickers, and anything else that ends up on your windows. We take our time. We have all the ladders needed to reach all windows inside and out never using poles. We are careful outside with landscaping, and inside with all your personal items. We will make you happy. Guaranteed!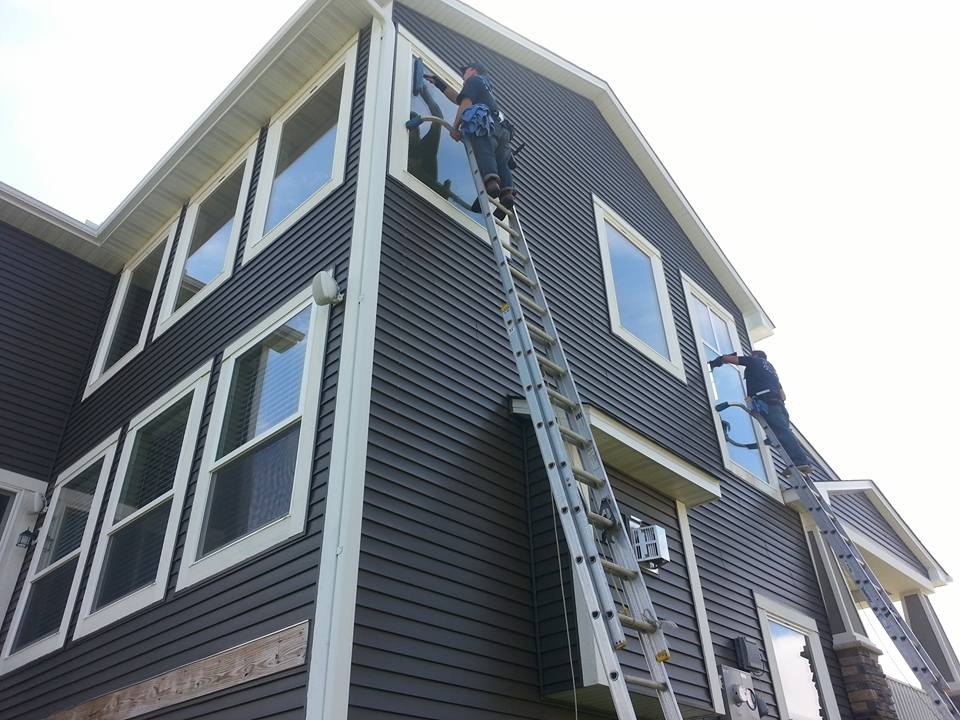 Our services include:
When we clean gutters, we hand pick the debris and bag it never leaving a mess in your yard. We then flush the gutters with water making sure the gutters are cleaned inside, and the downspouts are unclogged, flowing like brand new! Gutter cleaning is a great way to ensure rain water doesn't end up in your basement.
When pressure washing, great care is taken to ensure your house is washed with care. We will remove all the dirt, mud, mildew, and whatever else that has found its way on your siding, sidewalk, or deck. Give is a call for your free estimate! 61-723-7155
To get a rough idea of the cost involved please check out or pricing page or contact us for a free estimate.
Some Helpful links in the city of Plymouth Minnesota: