Rogers Minnesota Window Cleaning
At A Perfect View Window Cleaning, Inc. we are a high end, high quality, yet affordable window washing company serving the Rogers area for many years. We are not the typical quick in-out-onto the next job kind of window cleaning company. We usually come with a full crew so we don't eat up your day with window cleaning, but we do take our time never being in a hurry. We are equipped to handle any style and size home that Rogers offers. The owner Chris Laddusaw is at most jobs overseeing the work being done. If he isn't able to be there (which is rare) our employees are highly trained to be just as picky as he is! We are in Rogers weekly, and it's likely that your neighbors are our customer! For a free written estimate, give us a call! 612-723-7155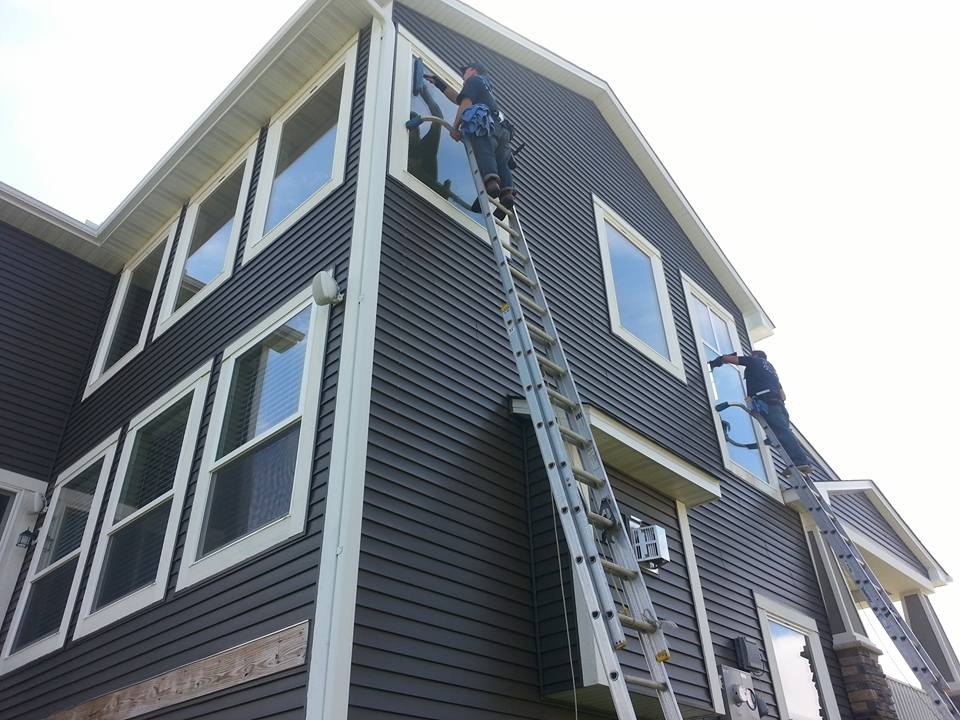 Our services include:
If you are also in need of gutter cleaning, This is how we do it. We hand pick all the debris and bag it, never leaving a mess in your yard. We then flush your gutters with a hose making sure the gutters are cleaned on the inside, and you downspouts are not clogged, flowing like they are brand new! Gutter cleaning is extreemly important, and will help ensure rain water doesn't damage your home, and end up in your basement.
When we pressure wash, we are the pros at cleaning up your siding, decks, walkways, driveways, and more! We also take care when we use pressure washers on your home. You will be surprised how good we can make your exterior look by cleaning it up!
To get a rough idea of the cost involved please check out or pricing page or contact us for a free estimate.
Some Helpful links in the city of Rogers Minnesota: